For years, smart home owners all over the world have been discovering the advantages of heating and cooling with geothermal energy. No matter where you live, the underground temperature stays relatively constant all year, even though outdoor temperatures vary widely. Geothermal systems harness the relatively constant, renewable energy source, and use it for heating, air conditioning and hot water.
Geothermal systems circulate a water based solution through a loop of small diameter underground pipes. When heating, this solution absorbs heat from the earth and carries it to the geothermal unit, which compresses the extracted heat to a high temperature and delivers it to your home. When cooling, the process is simply reversed, and the resulting cool, dehumidified air is delivered to your home. In some locations, well water is used, replacing the closed loop system.
No flame, no flue, no odors, and no danger of fire or carbon monoxide. High efficiency filters remove dust and pollens to improve indoor air quality.
Tracy Electric is a factory-trained dealer for the WaterFurnace geothermal system.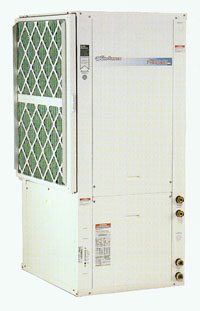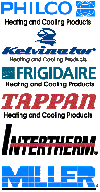 We Service All Brands